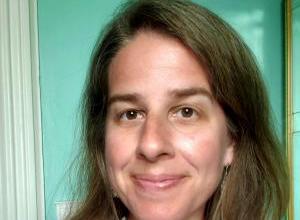 Sophie Kershaw-Patilla
Sophie moved to Crawford County in December 2018 with her husband and two children. She holds a master's degree in Educational Psychology from Tennessee Technological University, which led to her work in public relations and marketing in Knoxville, TN. Prior to moving to Robinson, she served as Communications Specialist for the National Research and Training Center on Blindness and Low Vision at her undergraduate alma mater, Mississippi State University, where she managed all dissemination and assisted with research and training activities.  
She loves to stay active, using her varied background in communications, education and finance to help businesses, organizations and individuals succeed. Sophie and her husband, Michael Patilla, are professional musicians. Together, they own Interlude Music, LLC, a small business offering private instruction, repairs, event performances, instrument consultations and more. She manages a local rock band, Element OP, and also works part-time for Eagle Theater, handling the finances for three Illinois movie theaters and their management company. 
Sophie joined the Board of the United Way of Crawford County in 2021 and also serves on the Board for the Robinson Area Food Pantry. She is passionate about helping and enjoys volunteering her time and talents to help her community thrive.