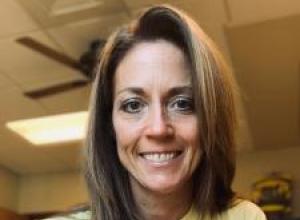 Michele Brown
Senco Construction
Michele  has lived here in the community for 24 years and has found Crawford County to be a great place to raise a family. She is married to my best friend Chad with 2 wonderful sons and daughters-in-laws. She received her BSN Degree from Millikin University in 1995. She has worked in Med-Surg/ICU, Labor and Delivery, Home Health, and then specialized in Occupational Medicine.  She thoroughly enjoyed my time working as a nurse and helping others.  
In 2012 her husband and Michele purchased SENCO Construction, Inc. and their family business became her career priority thereafter. She serves as the President of SENCO Construction, Inc.
Along with serving on the board of the United Way of Crawford County, she also serves on the Board of Directors for the Lincoln Trail Foundation and on the Crawford Memorial Foundation Board.